For Jewish boys, bar mitzvah is one of the most important stages of their lives. Not only does it empower them to delve deeper into the religion, but it gives them a sense of maturity from a young age. That's why the ceremony is taken so seriously across the globe.
Therefore, the ritual commands a venue that is perfect for both the initiation and the subsequent celebration. You need to assess your own situation and then search for a venue in your desired location that will allow you to have the perfect bar mitzvah ceremony.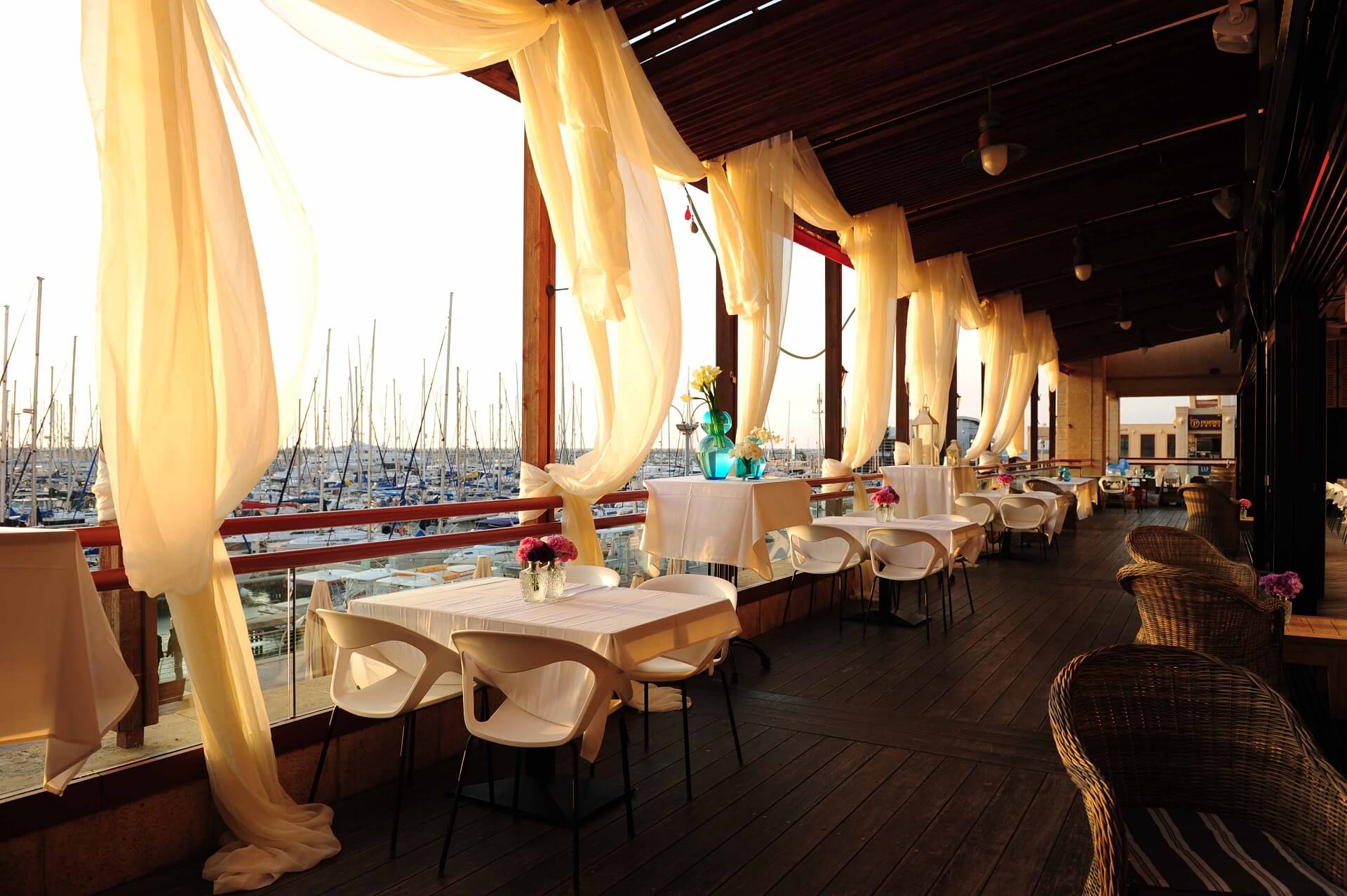 So, the first thing to consider is how many people will be attending. The last thing you want is not having enough space for all of your guests to be comfortable. Secondly, you need a venue that can cater for food, drink and any other requests that you may have. Oh, and of course you need to bear in mind the budget that you're working with.
Moreover, you should also take into account the style of the venue. You see, most people are content with having a bar mitzvah ceremony in a place that resembles a hall; open space and minimal design usually gets the thumbs up. However, some people prefer a venue that has a rustic feel with some local character to it such as a synagogue.
A brilliant option is Bistro 56; a beautiful restaurant on the beach in Herzliya that can transform into an excellent events hall. This restaurant is considered one of the Best Restaurants in Israel.  Here's why:
Can accommodate for 300 people
Serves delicious kosher food
Experienced staff to make sure your day goes smoothly
Modern venue in a superb location